Electrical Safety and Resiliency
Welcome to the SMPA Safety Information Page
In this section you can:
    SMPA Outage Center
    Fire & Vegetation Management
    Home Electricity Safety Quiz
    Safety House Tour
    Safety demonstrations
    Power line safety
    Safe home generator use
    SMPA's internal safety culture
Electrical Safety comes neither instantly nor easily. It is the result of constant vigilance and teamwork.
Planned and Unplanned Power Outages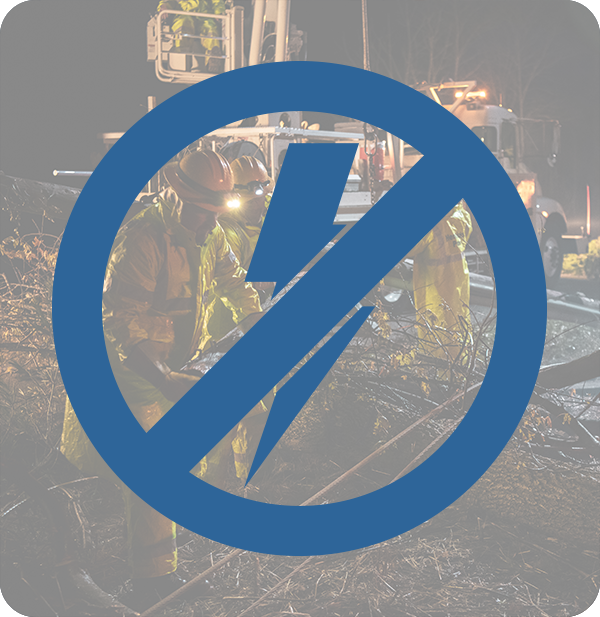 Power outages occur for a number of reasons.  Get the latest information on planned and ongoing outages.  Learn about outage restoration, how you can be prepared and how you can stay informed.
Grid Resiliency and Vegetation Management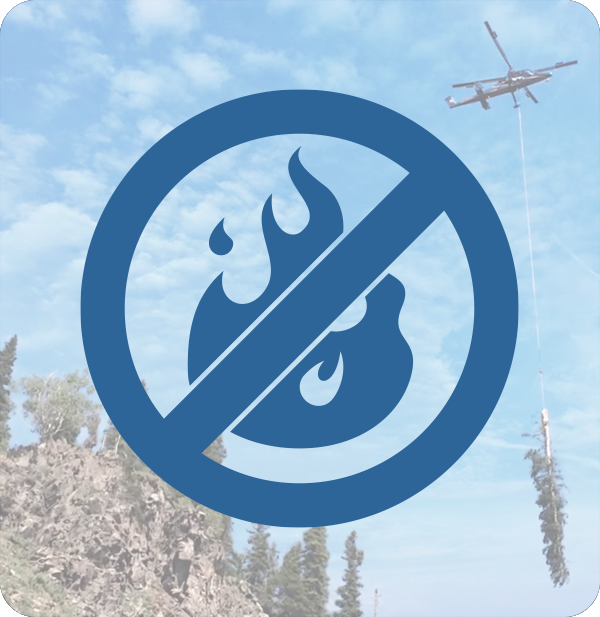 In the last several years, large fires have caused significant property damage in areas served by electric cooperatives in Colorado.  To address the threat of wildfires and extreme weather, we're expanding our maintenance programs to improve the safety and resiliency of our electric grid.
Home Electrical Safety Checklist
Safety House - How does your home compare?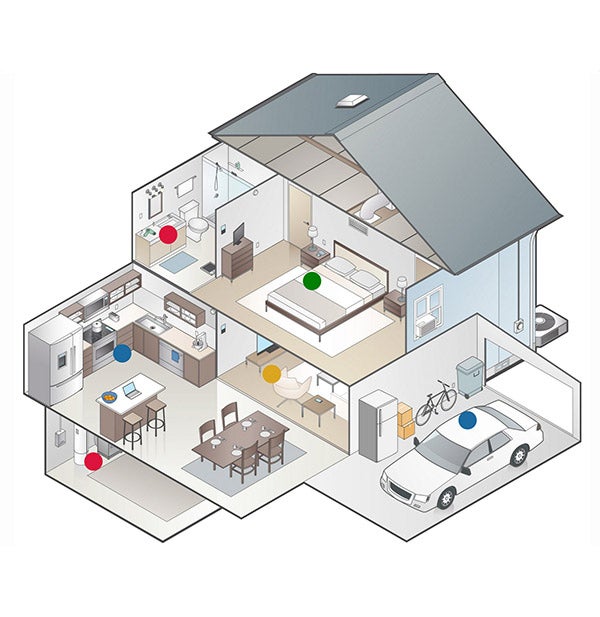 Electrical safety should be everyone's priority.  Check everything off this list monthly to make your home as safe as
possible for you and your family.
ELECTRICAL SAFETY TIPS QUIZ
Ready to test your knowledge?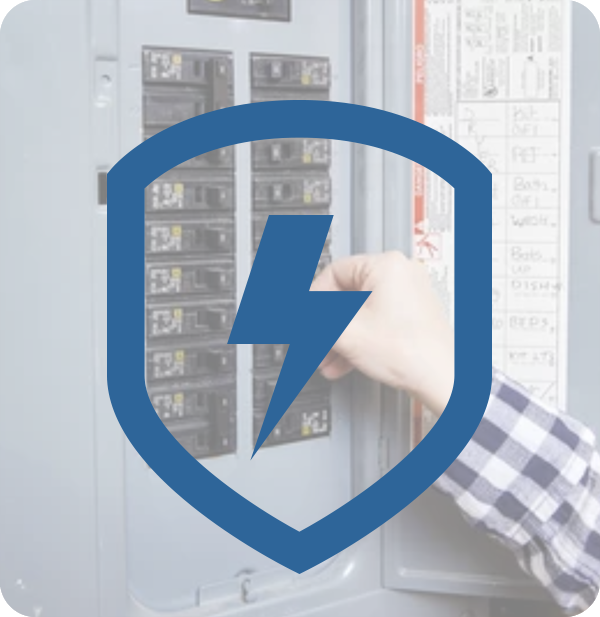 Nobody makes electrical safety more of a priority than those who rely upon it every single day. Which is why there's no better way to ensure you can use electricity safely in your home than by learning about our lineman-approved electrical safety tips.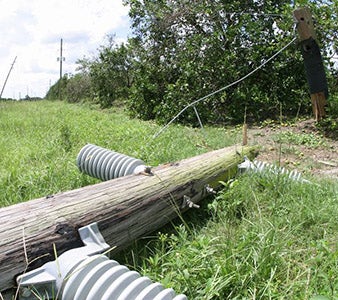 Use extreme caution near wires and power lines. Please treat all wires and power lines, including those on the ground, as though they are live and deadly. Never touch downed power lines or anything touching fallen lines. Don't walk underneath overhead equipment, lines or wires that may be partially on the ground. Please remember to make certain that children stay away from all power lines and equipment!
If you see any downed or fallen lines, broken poles or trees touching wires, call SMPA immediately at 970-864-7311 or 970-626-5549.
If someone is being electrically shocked due to downed power lines, do not touch them. Call 911 for rescue and/or emergency medical assistance and notify SMPA at 970-864-7311 or 970-626-5549 immediately to report a life threatening emergency.
In addition, please leave damaged poles alone! Handling or cutting utility poles or burning them in your stove or fireplace can expose you to the chemicals used to treat and preserve the wood poles.
Finally, if you see repair crews working on downed power lines, please drive carefully! Expect delays and exercise caution when driving near any of the repair crews working to restore your power.
More resources: 
San Miguel Power is always happy to provide safety demonstrations for emergency response crews, classrooms and local businesses. We have a high voltage demonstration trailer that allows us to educate the community about power line safety. The high voltage demo illustrates the effects on the human body if it comes in contact with a power line. SMPA will also conduct general electricity safety sessions, equipment training and educational programs.
Please contact Darcy Weimer at (970) 864-7311 ext. 119 to schedule a demonstration.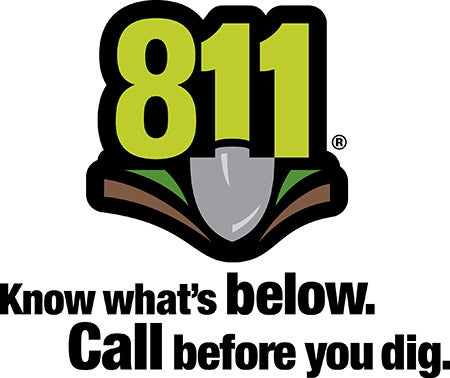 Before permitting any excavation on your property, call for a Buried Line Locate at 1-800-922-1987 or 811. This is a free service and lets participating utilities know about planned residential digging or blasting and prevents damage to underground electric, gas and other buried utilities.
Homeowners often make risky assumptions about whether or not they should get their utility lines marked, but every digging job requires a call - even small projects like planting trees and shrubs or digging post holes. The depth of utility lines varies and there may be multiple utility lines in a common area. Digging without calling can disrupt service to an entire neighborhood, harm you and those around you and potentially result in fines and repair costs. Calling before every digging job gets your underground utility lines marked for free and helps prevent undesired consequences.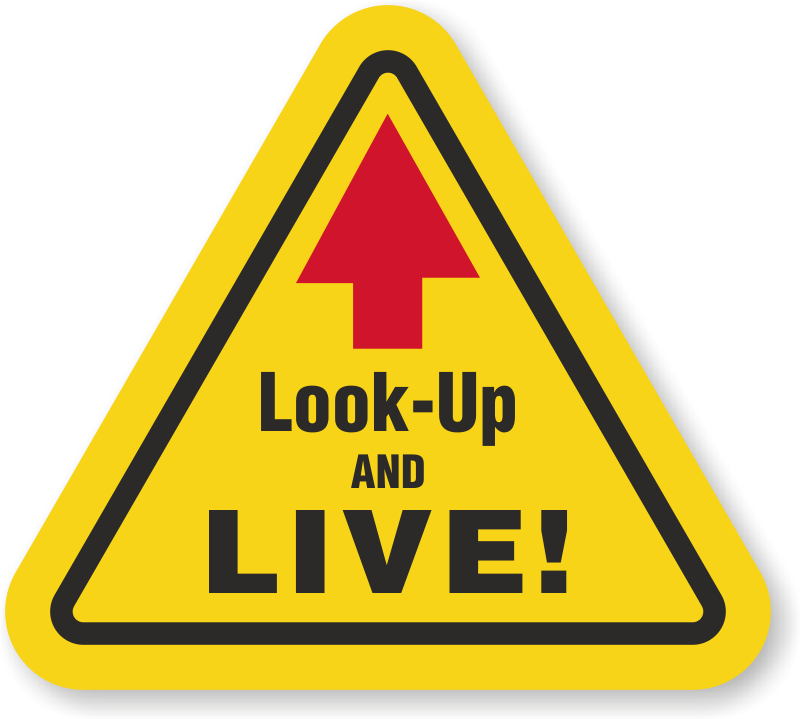 Accidentally contacting a power line can be dangerous and in some cases, even deadly. Your Touchstone Energy cooperative wants to help our members stay safe around power lines.
Keep a safe distance
Whether you are playing outdoors with your children or working on landscaping projects, keep a safe distance from power lines and other equipment your co-op uses to get electricity to your home.
Always remember to:
Stay away from power lines, meters, transformers and electrical boxes.
Don't climb trees near power lines.
Never fly kites, remote control airplanes or balloons near power lines.
If you get something stuck in a power line, call your Touchstone Energy co-op to get it.
Keep a safe distance from overhead power lines when working with ladders or installing objects such as antennas.
Never touch or go near a downed power line.
Don't touch anything that may be touching a downed wire, such as a car.
Keep children and pets away.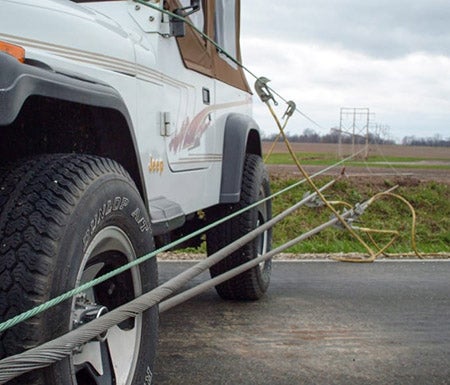 If a power line falls on a car, you should stay inside the vehicle. This is the safest place to stay. Warn people not to touch the car or the line. Call or ask someone to call the local cooperative and emergency services.
The only circumstance in which you should consider leaving a car that is in contact with a downed power line is if the vehicle catches on fire. Open the door. Do not step out of the car. You may receive a shock. Instead, jump free of the car so that your body clears the vehicle before touching the ground. Once you clear the car, shuffle at least 50 feet away, with both feet on the ground.
As in all power line related emergencies, call for help immediately by dialing 911 or call your electric utility company's Service Center/Dispatch Office.
Do not try to help someone else from the car while you are standing on the ground.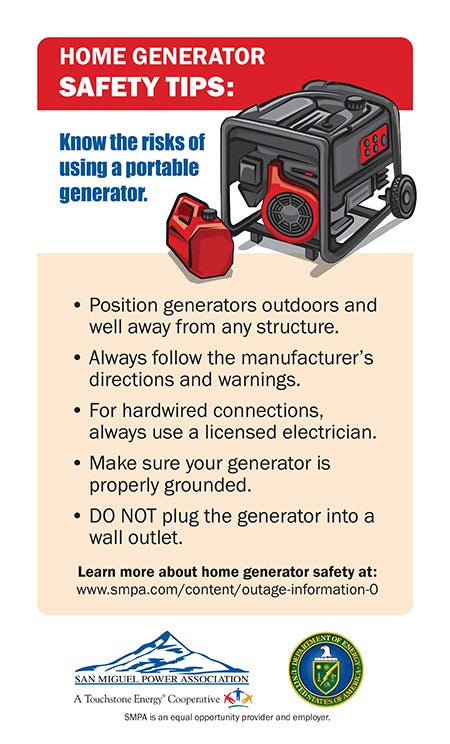 Preventing Electrocutions Associated with Portable Generators Plugged Into Household Circuits
When power lines are down, residents can restore energy to their homes or other structures by using another power source such as a portable generator.  If this is necessary, manufacturer recommendations and specifications must be strictly followed. If there are any questions regarding the operation or installation of the portable generator, a qualified electrician should be immediately contacted to assist in installation and start-up activities.
Remember these points:
The generator should always be positioned outside the structure.
If water has been present anywhere near electrical circuits and electrical equipment, turn off the power at the main breaker or fuse on the service panel. Do not turn the power back on until electrical equipment has been inspected by a qualified electrician.
When using gasoline- and diesel-powered portable generators to supply power to a building, switch the main breaker or fuse on the service panel to the "off" position prior to starting the generator. 

This will prevent power lines from being inadvertently energized by backfeed electrical energy from the generators, and help protect utility line workers or other repair workers or people in neighboring buildings from possible electrocution. If the generator is plugged into a household circuit without turning the main breaker to the "off" position or removing the main fuse, the electrical current could reverse, go back through the circuit to the outside power grid, and energize power lines or electrical systems in other buildings to at or near their original voltage without the knowledge of utility or other workers.

Generators should only be used in well-ventilated areas.  Generator use is also a major cause of carbon monoxide (CO) poisoning.